Avenue News Executive Editor Eunice Trotter is Black Heritage Director!
Image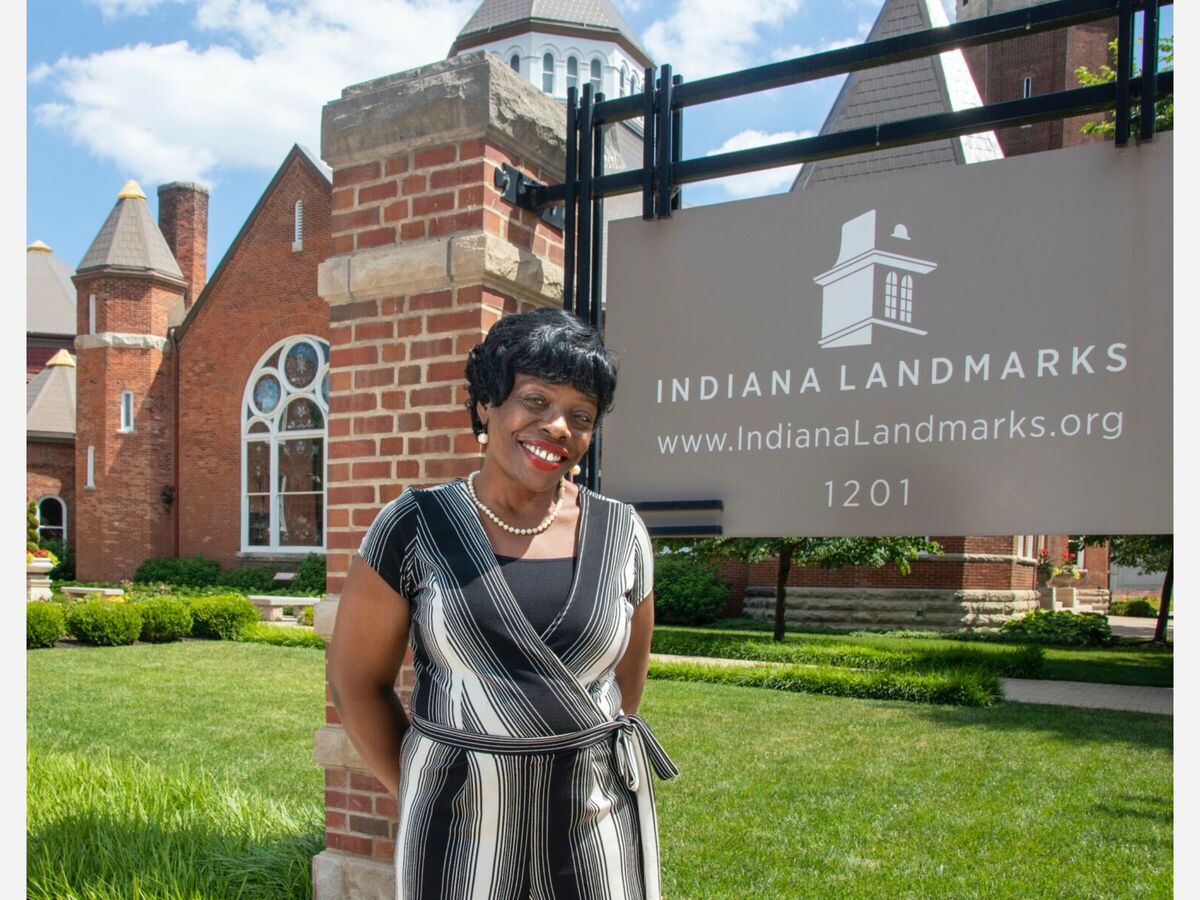 Indiana Landmarks welcomes Eunice Trotter as director of the statewide organization's new Black Heritage Preservation Program. Trotter assumes the new role beginning September 1, 2022.
A longtime journalist, historian, and community organizer, Trotter brings more than 30 years of experience focused on communications, research, advocacy, and mentorship. She is an Executive Editor of the Indiana Avenue newspaper.
In her new position at Indiana Landmarks, she will coordinate a broad initiative to identify, save, and celebrate places significant to Indiana's Black history.
"We couldn't be more pleased to have Eunice join our staff," says Indiana Landmarks President Marsh Davis. "Her experience and passion will be powerful assets as we seek to expand Indiana Landmarks' work in Black heritage preservation."
A native Hoosier with roots in Indiana dating back to the 1700s, Trotter began studying Black history as a teenage intern at the Indianapolis Recorder, one of the oldest African American weeklies in the nation. She went on to own, edit, and publish the Recorder from 1987 to 1991. Trotter has worked as a reporter and contributing writer for newspapers and publications in Indiana, Florida, New York, and California. She served as the first Black editor at the Indianapolis Star and was inducted into the Indiana Journalism Hall of Fame in 2017. Trotter's award-winning book, "Black in Indiana," details the history of Mary Bateman Clark, her great-great-great grandmother, whose 1821 Indiana Supreme Court case resulted in a precedent-setting decision against indentured servitude in Indiana. In 2016, Trotter received the Indiana Historical Society's Dorothy Riker Hoosier Historian Award, honoring historians who make distinguished contributions to the field of historical scholarship.
Most recently Trotter has worked in public relations as owner of her own communications and media relations firm, and as senior communications specialist for American Senior Communities. She has served on boards and committees of several organizations, including the Indiana Debate Commission, the Indiana Journalism Hall of Fame, the Kurt Vonnegut Museum and Library, and the Indiana Remembrance Coalition.
Indiana Landmarks' Black Heritage Preservation Program aims to expand the work of the organization's African American Landmarks Committee, established in 1992 to help identify and save historic African American sites.
Among other goals, the new program will bolster efforts to recognize Black heritage by identifying places that should be listed in the National Register of Historic Places. Another key element of the program will be building sustainable futures for Black heritage sites through new funding and strengthened support for local partners.
Indiana Landmarks' Black Heritage Preservation Program is funded by a $5 million grant from Lilly Endowment Inc., and generous commitments from private donors and the National Trust for Historic Preservation's African American Cultural Heritage Action Fund.
See: https://www.indianalandmarks.org/2022/07/eunice-trotter-joins-indiana-landmarks-as-director-of-new-black-heritage-preservation-program/
A former owner of the Recorder will serve as director of a new program at Indiana Landmarks that will help recognize Black heritage. Eunice Trotter will assume her new role Sept. 1, serving as the first director of the new Black Heritage Preservation Program.
Notes The Indianapolis Recorder, "Trotter spent 30 years researching her ancestry and wrote an award-winning book, "Black in Indiana," in 2021. The book explores the history of her great-great-great-grandmother, Mary Bateman Clark, who won a precedent-setting court case that outlawed indentured servitude. In 2016, she received the Indiana Historical Society's Dorthy Riker Hoosier Historian Award and was inducted into the Indiana Journalism Hall of Fame in 2017.
https://www.amazon.com/Black-Indiana-Eunice-Brewer-Trotter/dp/B08PHWFH54/ref=sr_1_4?dchild=1&keywords=black+in+indiana+paperback&qid=1609720413&s=digital-text&sr=1-4-catcorr
From historian Walt Anderson: "Eunice Brewer-Trotter, Great Great Great Granddaughter of Mary Bateman Clark! In 1821, in Vincennes, Indiana, Bateman-Clark, successfully sued in the Indiana Supreme Court to win her freedom as an indentured servant, one year after Polly Strong also won her case.
When initially promoted to assistant city editor at The Indianapolis Star in the early 1980's, Eunice Trotter didn't realize she had become a pioneer. Her long acclaimed and versatile career has included stretches at the Star, serving as assistant business editor and reporting from the Indiana Statehouse – in between editing, reporting and management positions at newspapers in California, Florida and New York. Trotter's ownership of The Recorder ran from 1987 to 1991 – she ran all operations of the business at the weekly.
From 2011-2019, Trotter was a communications specialist for American Senior Communities, writing stories (some of which have been collected into a book) about residents of the 90 senior health communities owned by the Indianapolis-based company.
Trotter, has been the primary researcher and historian for a PBS documentary about her trail-blazing Hoosier ancestor Mary Bateman-Clark.
The Indiana State Archives gave Trotter access to the original 1820's court documents. In 1821, Clark filed a precedent-setting lawsuit in Vincennes to end "indentured servitude." The Indiana Supreme Court ruled this was an unconstitutional form of slavery in Indiana. As a result of Trotter's meticulous research, a historic marker about Clark has been placed at the Knox County Courthouse. Born Eunice Brewer in 1953 in Indianapolis, her maternal great-grandfather, Henry Martin, had written "Cruisin' Around," a column for The Recorder in the 1920s and '30s. A great-uncle, Samuel Brewer, was a columnist during the 1930s and '40s."
See: http://www.indianapolisrecorder.com/article_f87cd6ac-c53a-5db0-ae97-2f1…
See: https://m.youtube.com/watch?v=hlWhfUXSvZI
And award winning broadcaster Kyle Long wrote, "Thanks to the legendary journalist Eunice Trotter for stopping by WFYI to discuss her new book Black in Indiana. The book chronicles the story of Eunice's great, great, great grandmother Mary Bateman Clark, who fought to end the practice of indentured servitude in Indiana.
Eunice started working at the Indianapolis Recorder Newspaper in the 1960s, when the paper was still located on Indiana Avenue.
But we discussed a lesser known aspect of Eunice's life - her work in music.
During the late 1960s Eunice was a vocalist with the Naptown group Sam and The Soulettes. And during the 1970s, Eunice worked as a music journalist, penning a column titled Party People for the Recorder.
Eunice covered a lot of important Naptown music in her column - including the first story ever written about Kenny "Babyface" Edmonds.
https://www.wfyi.org/programs/echoes-indiana-avenue/radio/eunice-trotter