Christmas on Indiana Avenue with Al's British Lounge!
Image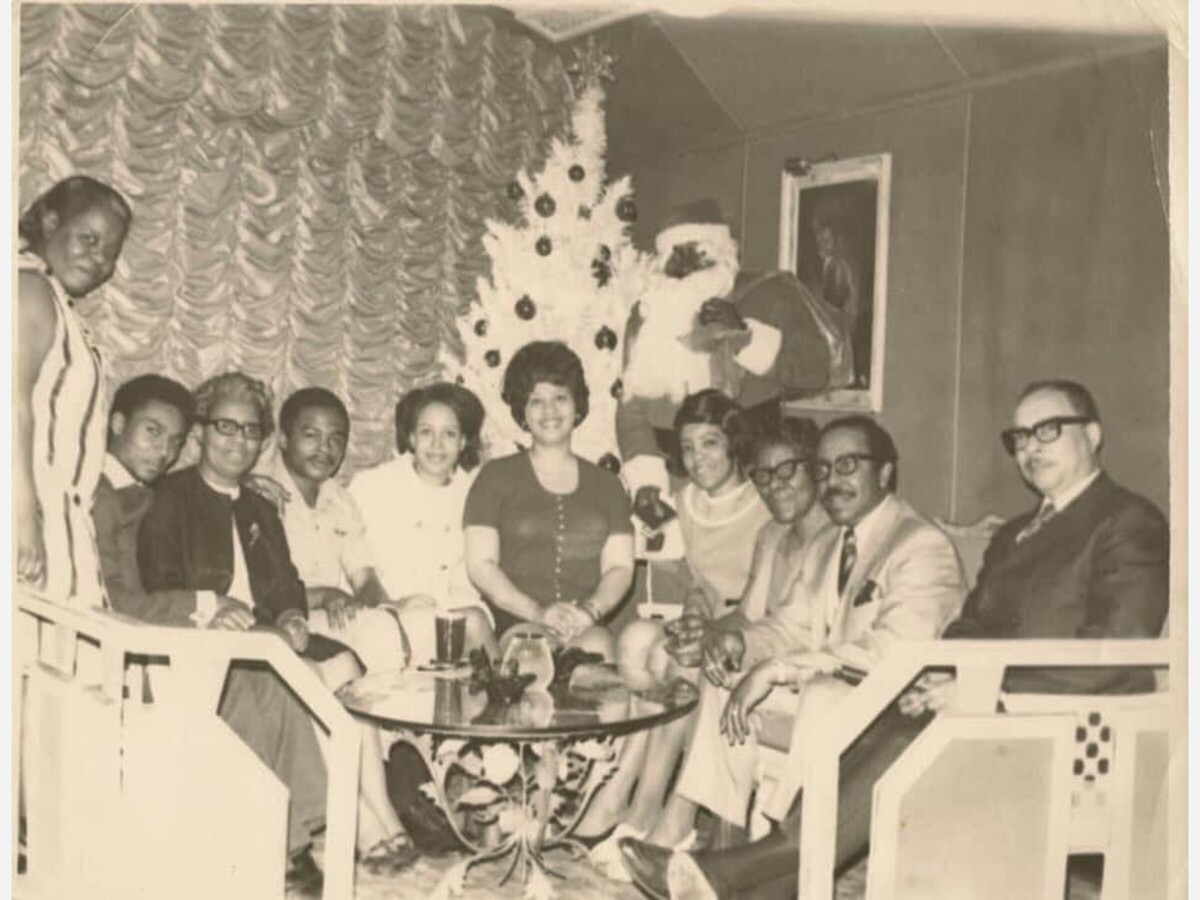 📸We love sharing this picture of Christmas at Al's British Lounge! 🎅🏽
Retiree Albert Coleman, the owner and operator of Al's British Lounge, was an active musician and business man on Indiana Avenue.
"Operating at a time when Black businesses on the Avenue were in decline, Al ensured that the atmosphere at the Lounge was friendly and welcoming, not only to jazz musicians but to men and women in the community from various walks of life. Eydie Fitzhugh (jazz newsletter publisher) recalled the great atmosphere and music at the Lounge performed by Al's Three Souls and jazz vocalist Aretta LaMarre "Mother Love" Bush.
The one thing people always liked to order at the Lounge, says Fitzhugh was polish sausage and dill pickles."
(Coleman 2009b; Fitzhugh 2009
See: http://edwards-moore-family.net/testbrown/showmedia.php?mediaID=4299
Albert Coleman took over The British Lounge and reopened it as Al's British Lounge in 1969.
The Lounge was a popular spot for jazz musicians from 1969 until it closed in 1975.
Read more about this remarkable man!
See: https://www.jjajazzawards.org/2020-jazz-heroes/#AlbertColeman