Herman Slaughter and Kyle Long named '23 Jazz Heroes
Image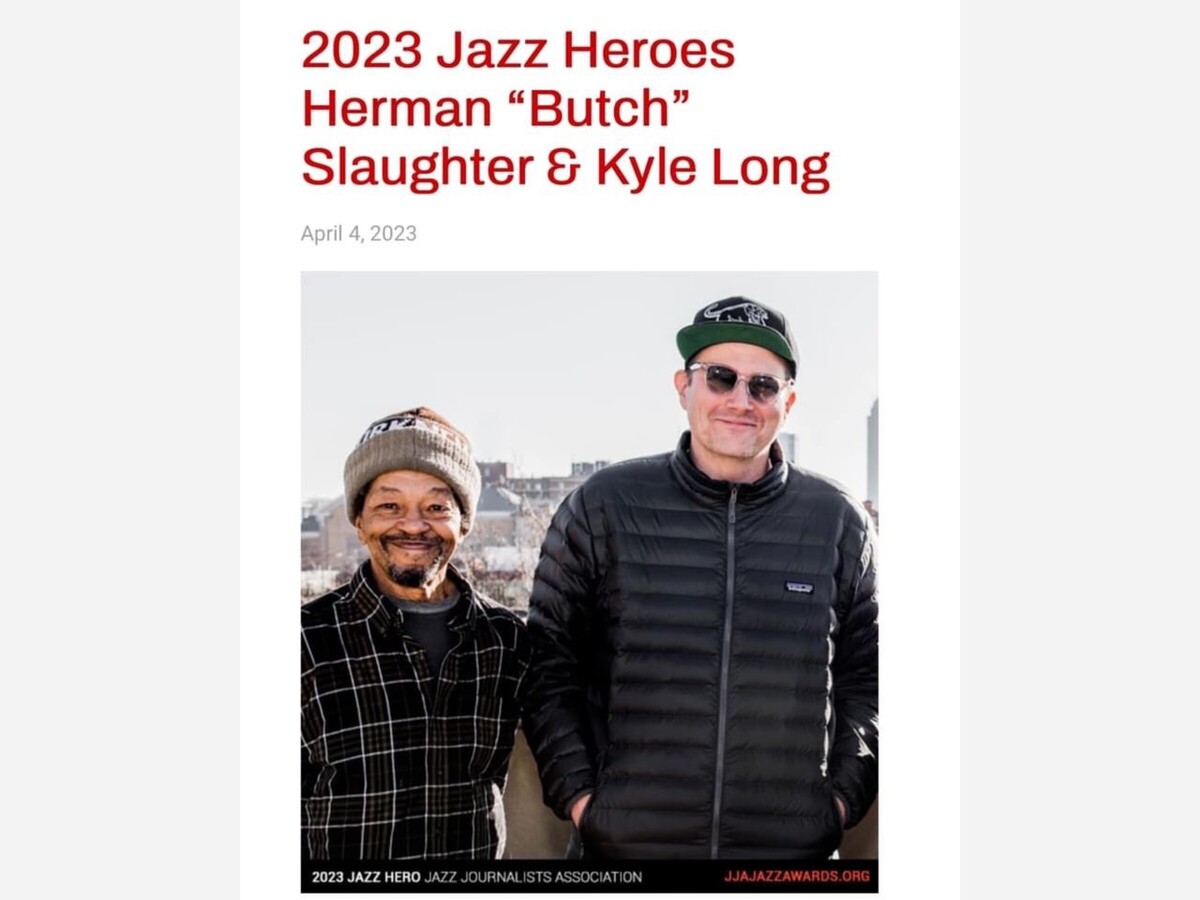 Herman Slaughter and Kyle Long have been  2023 Indianapolis Jazz Heroes by the Jazz Journalists Association.
These WFYI broadcasters/podcasters team up to share knowledge and love for Naptown's music.
Herman narrates from the perspective of a renowned performer who grew up on Indiana Avenue, while Kyle is a relentless researcher and music journalist. Their work is illuminating— and fun!
Check out: https://www.wfyi.org/programs/echoes-indiana-avenue
And: https://www.wfyi.org/programs/cultural-manifesto
And: https://www.jjajazzawards.org/2023-jazz-heroes/#SlaughterLong
Says Kyle, "I'm honored and grateful to share that Herman Slaughter and I have received the Jazz Journalists Association's 2023 "Jazz Heroes" award.
We are truly humbled to be included among past/current award recipients, including extraordinary music luminaries like: Terri Lyne Carrington, Jamaaladeen Tacuma, Dwight Trible, and many others.
This award recognizes our work producing the "Echoes of Indiana Avenue" radio program on WFYI, and we'd like to thank WFYI's program director Roxanna Caldwell for supporting the show.
We accept this award on behalf of everyone who has taken time to appear on "Echoes of Indiana Avenue" and share their stories with us.
Special thanks to for this wonderful write-up: https://www.jjajazzawards.org/2023-jazz-heroes-herman-butch-slaughter-k…