Crispus Alum Felrath Hines Honored with Historic Marker
Image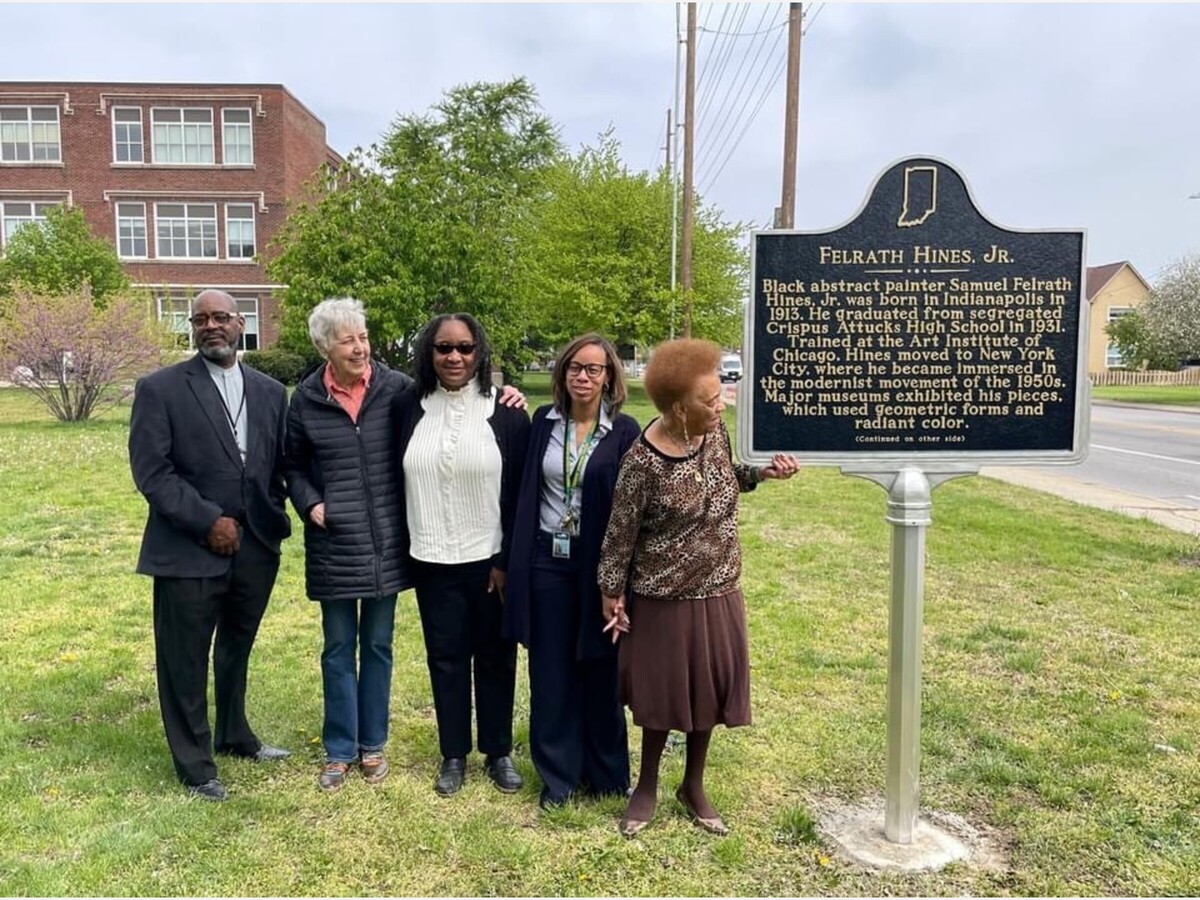 *Reprinted with permission from IPS Crispus Attucks Museum Director Robert Chester.
 "IPS Crispus Attucks Museum is honored to announce another historic milestone was realized yesterday! In conjunction with the Indiana State Museum & Historic Sites, Indiana Historical Bureau and the Indiana State Library, I was privileged to speak on behalf of America's first Black Man to become a professional conservator for the Smithsonian Institute National Portrait Gallery and 1931 Crispus Attucks High School Graduate, the nationally renowned master artist, Felrath Hines (1913-1993).
A dedication ceremony took place here on the campus of Crispus Attucks High to commemorate the life work of this prolific artist and civil rights activist.
Museum professionals, historians, alumnus and others gathered at the Crispus Attucks Museum for the unveiling of the Felrath Hines Historic Marker, after which, we enjoy fellowship and refreshments.".
For more, Robert Chester recommends 
Encyclopedia of Indianapolis https://indyencyclopedia.org/felrath-hines/
Felrath Hines, Smithsonian American Art Museum :https://americanart.si.edu/artist/felrath-hines-2231
Felrath Hines American Artist:  https://www.artsy.net/artist/felrath-hines