RICKY 3 - A HIP HOP SHAKESPEARE RICHARD 3 at Taggart
Image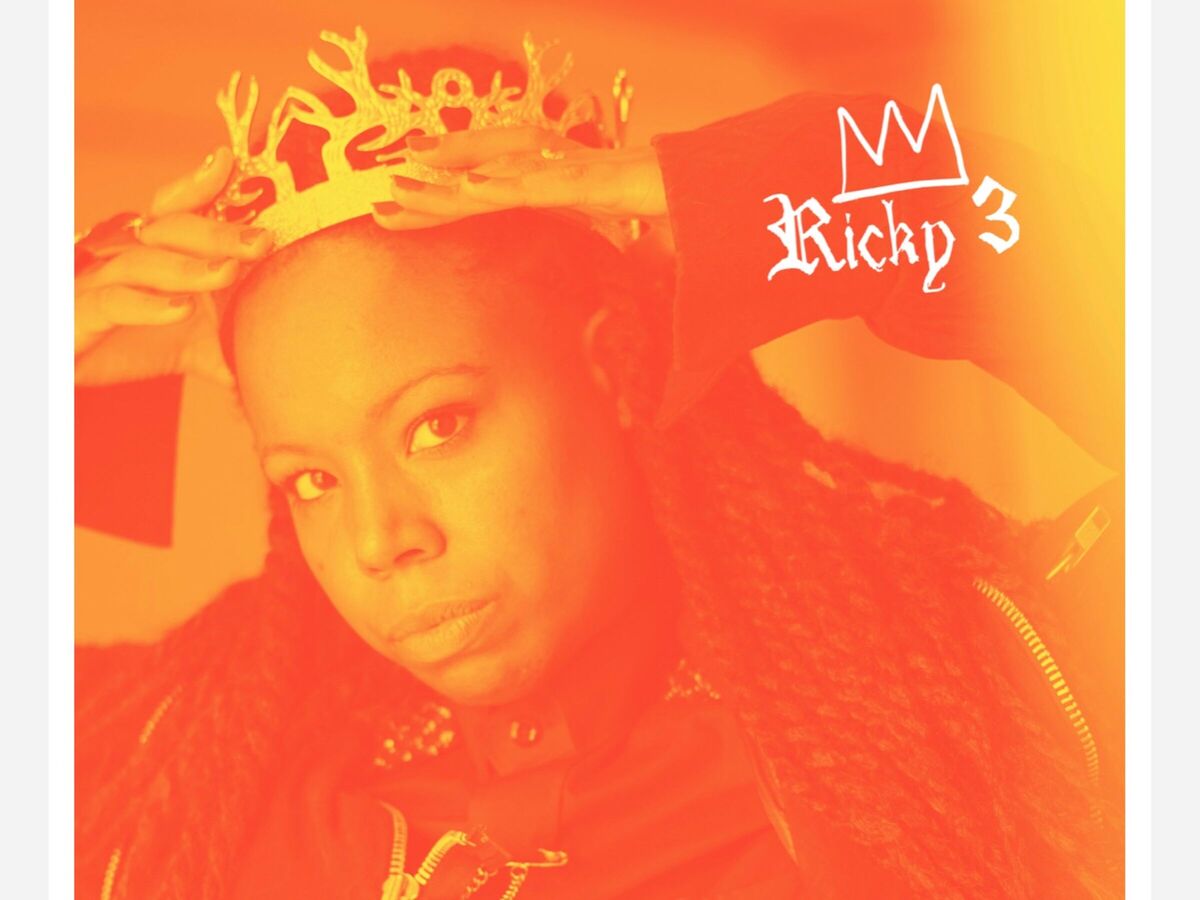 What's exciting around Indy? Says photographer and writer Wildstyle Paschall, "HIPHOP SHAKESPEARE with music from Indianapolis hiphop producer Geechie!"I don't think this as ever been done in Indianapolis," he continues. "There's a bunch of performances of it at the Taggart in Riverside Park and it's FREE!!!"
See: https://www.indyshakes.com/
Catch RICKY 3 - A HIP HOP SHAKESPEARE RICHARD III at Taggart Memorial Amphitheatre in Riverside Park,
JULY 28-30.
Directed by Mikael Burke. Doors open at 7pm. Show time is 8pm. Running time is approximately 2 hours and there is one intermission.
All are invited for this fabulous meld of Shakespeare & Hip Hop!
FREE Tix and full details including parking, food preorder and more here: https://www.indyshakes.com/tickets
The company, board, and staff at Indianapolis Shakespeare Company are elated to be back onstage this summer introducing a new art form, Hip Hop Shakespeare! We're looking forward to sharing this fresh new twist on the classic words of Shakespeare and the beautiful beats of Hip Hop. We will be performing at our new home and world class venue, the Taggart Memorial Amphitheatre stage at Riverside Park
Geechie* - Composer (SPONSORED Scott & Phyllis Kinsey)
Bale Boy Geechie, or simply known as Geechie is an American producer, rapper, writer and collaborator born and raised in Indianapolis, Indiana. He has produced and engineered music for the majority of his life, honing his craft. He began producing for local talents like Poindexter The Great and regional artists Lil Durk, King Louie and Veeze, among others. Early on in his career, Geechie began selling beats in middle school to build connections with local artists and while performing on the beats as well. One of the first beats that helped garner his notability was called "Runaway Diamonds" by Abe Linx and Tully C featuring Benny The Butcher. He continues his work in Indianapolis studio 'CityDumpRecords.'
Sydney Lynn Thomas* - Set Designer (SPONSORED by Marita Clarke)
Sydney Lynne Thomas is a Chicago based scenic designer and artist from Dallas, TX. Sydney works to bring her love of art, architecture, history and story to every project she works on, valuing teamwork, collaboration and diversity of experiences. She is a graduate of Northwestern University with a BS in communications, studying theatrical design. She has a background in visual art (specifically 2D studio art), scenic painting, and construction/carpentry.
Manón Voice - Duchess of York (SPONSORED by Anonymous)
Manón Voice is a native of Indianapolis, Indiana, and is a multi-hyphenate--poet and spoken word artist, filmmaker, actor, hip-hop emcee, educator, and community builder. She has performed on diverse stages across the country and has taught poetry workshops widely with her poetry appearing in numerous publications. Her theatrical production credits include Where We Stand, Nina: High Priestess of Soul, Four Spirits, Follow the Drinking Gourd, and more.
Akili Ni Mali* - Anne (SPONSORED by Sharon Murphy)
Akili Ni Mali (Shanita) is a RnB/Jazz vocalist based out of Indianapolis, IN, an actress based and represented out of Chicago, and a new mom to her now 6-month-old son, Leo. A graduate from Ball State University with a bachelors in Fine Arts: Musical Theatre, Akili has explored and worked in all avenues related to her craft in the arts. Akili would like to dedicate this show to her son, Leo for inspiring her to push through adversity and create.
Chinyelu Mwaafrika* - Hastings (SPONSORED by Richard & Katie Norton)
Chinyelu Mwaafrika is an artist, student, and lifelong Indianapolis resident. Along with Indy shakes he has previously worked with companies such as the Fonseca Theater Company and Civic Theatre Of Greater Lafayette. He has enjoyed writing rap since a very young age, and in 2017 he was a finalist in the ESU National Shakespeare competition. He is entering his senior year at Butler university, studying theatre with a minor in creative media and entertainment. He is excited to collaborate with this incredibly versatile team of artists for the unique challenge of combining the poetry of hip hop and the poetry of Shakespeare.
Eric D. Saunders* - Clarence (SPONSORED by LaKeisha Brown)
Eric D. Saunders is known across the Indianapolis community as a servant leader, artist, husband and father. Eric's community work has fueled his passion and talents as a Spoken Word Artist. This artistry has opened up many doors as he is currently the co-host for Teas Me The Artist Youth Open Mic, and the primary host for the Open Mic & Bite. As a published artist, he customizes poetry that has led to multiple presentations for special events near and far. Today, Eric serves as the Director of Community Engagement with Vanguard Collegiate of Indianapolis, which is the near westside's only stand-alone middle school.
Milicent Wright* - Margaret (SPONSORED by Benjamin & Adriana Tebbe)
Milicent played Maria in Twelfth Night for Indy Shakes when it was HART in WRSP. She is most often seen performing at the Indiana Repertory Theatre where she is also a teaching artist. She has also worked at the Fonseca Theatre Company, the former Park St./9th St. Phoenix Theatre, and Cardinal Stage in Bloomington. This Fall she will be in The Rise and Fall of Holly Fudge at The Merrimack Repertory Theatre. Recently she has been a drama coach for Hancock County Children's Choir. Milicent as a 2011 Arts Council Creative Renewal Fellowship Recipient and a 2015 award recipient from the Center for Leadership and Development.
LaKesha Lorene* - Queen Elizabeth (SPONSORED by Anonymous)
LaKesha Lorene is an actress, producer and creative entrepreneur. She is a proud company member of the Indianapolis Shakespeare Company and Marketing and Community Engagement Coordinator for the organization. She was last seen in the Indy Shakes' mainstage production of Hamlet as Ophelia at the first Riverside Park production in 2019 and just recently onstage in 2022's Phoenix one-woman show and season closer, "No Aids, No Maids or Stories I Can't F#&@?n' Hear No More." She is super excited to join this talented cast as a member of Ricky 3!
Kerrington Shorter* - Buckingham (SPONSORED by Anonymous)
Kerrington Shorter is an Indianapolis-based actor, rapper/vocalist, and beatmaker who is beyond excited to be a part of this Hip-Hop Shakespeare adaptation. When he isn't in classes at Marian University, you can find him learning to play the guitar, hanging out or playing video games with friends, and watching anime. Some of his favorite and most recent credits include Dez in Summit Performance Indy's Skeleton Crew and The Leading Player in Marian University's Pippin. He will also be seen as a lead in the locally-filmed indie movie titled Big Syrup and the Maple Men.
Shawnté P. Gaston* - Ricky 3 (SPONSORED by Katz Korin Cunningham)
Shawnté is a proud company member for the Indianapolis Shakespeare Company, where she was recently seen in Comedy of Errors and A Midsummer Night's Dream. Some of her favorite shows she's been in include Rent, As You Like It, Yas Twain, A Very Phoenix Xmas: Merry Superstitious, A Madwoman's Late-Nite Cabaret, To Kill A Mockingbird, and Lysistrata. She can also be seen performing with the Sapphire Theatre Company and in classrooms as a teaching artist for several theatre companies. Shawnté is a graduate of the University of Southern Indiana.