Sculptor John Spaulding's Legacy Continues
Image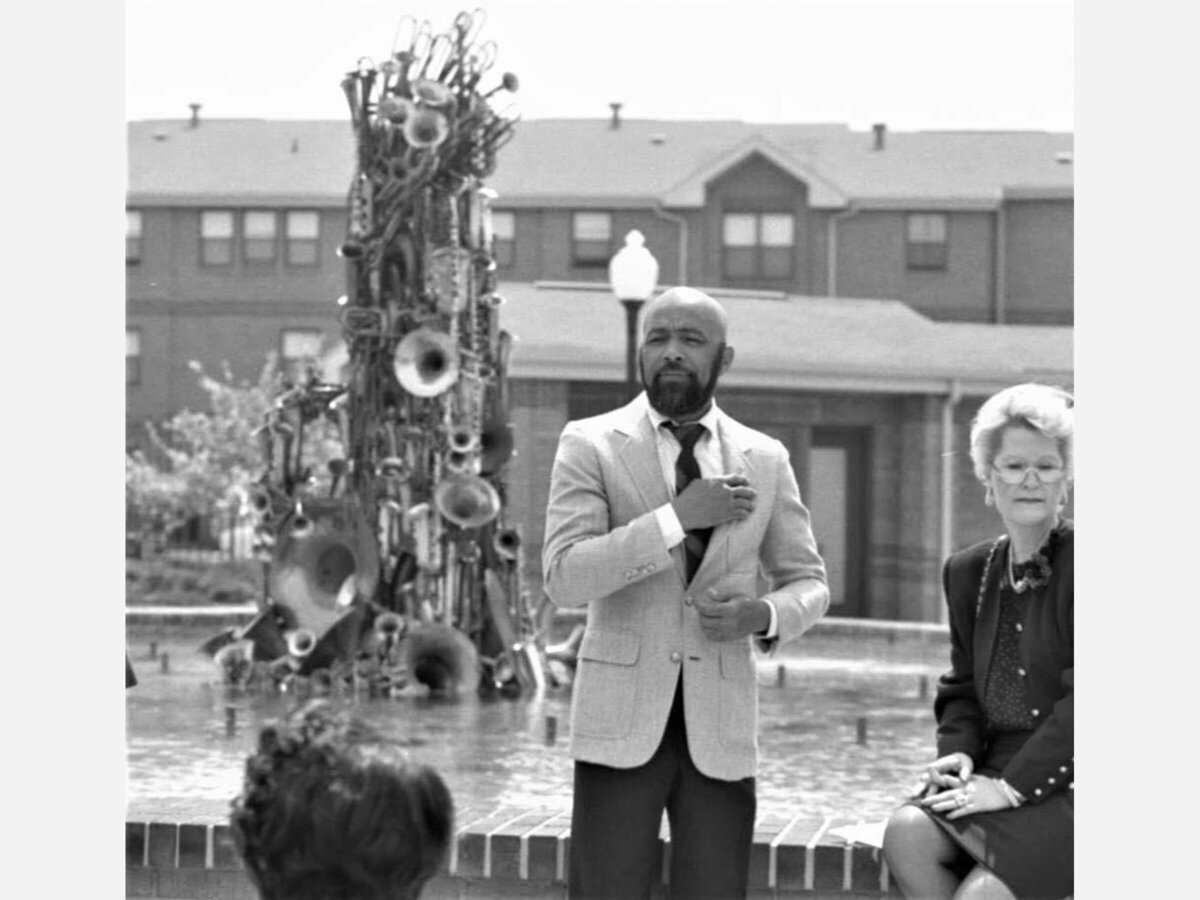 Here's an amazing photo of artist  John Spaulding at the 1989 dedication of "Jammin' on the Avenue," commemorating Indianapolis' jazz heritage. Spaulding was the fifth of seven children. He attended Indianapolis Public Schools 24 and 26 and Arsenal Technical High School. He was a self-taught welder.
Two of Spaulding's sculptures, Jammin' on the Avenue and Untitled (Jazz Musicians), are located near his Lockefield Gardens birthplace and celebrate the area's musical heritage.
His brother James Ralph Spaulding Jr. is a jazz saxophonist and flutist.
See: https://m.legacy.com/obituaries/indystar/obituary.aspx?n=john-andrew-sp…