Indiana soldiers stepped into history
Image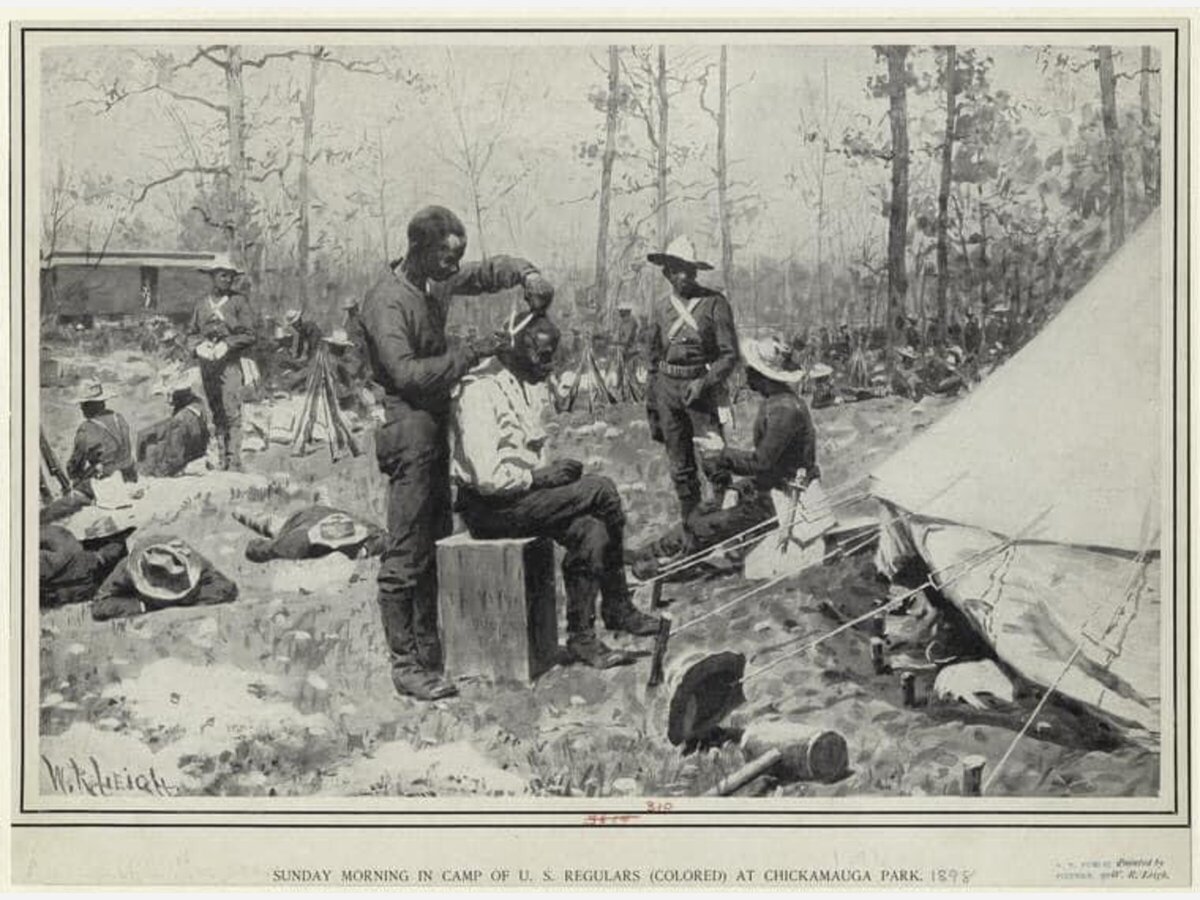 From Indiana Historical Bureau: "On January 20, 1898, Black volunteer soldiers from Indiana returned home from Chickamauga, Georgia, where they were stationed for three months in anticipation of garrison duty during the Spanish-American War.
The Bethel A.M.E. Church celebrated their return with a banquet in Indianapolis sponsored by the Soldiers' Aid Society. The soldiers were hopeful that their service would lead to social equality.
Learn more about African American soldiers from Indiana in the Spanish-American War here:
📸 This  image, depicting a Sunday morning in the camp at Chickamauga, is courtesy of the New York Public Library.