Happy Birthday to Naptown Legend James Spaulding!
Image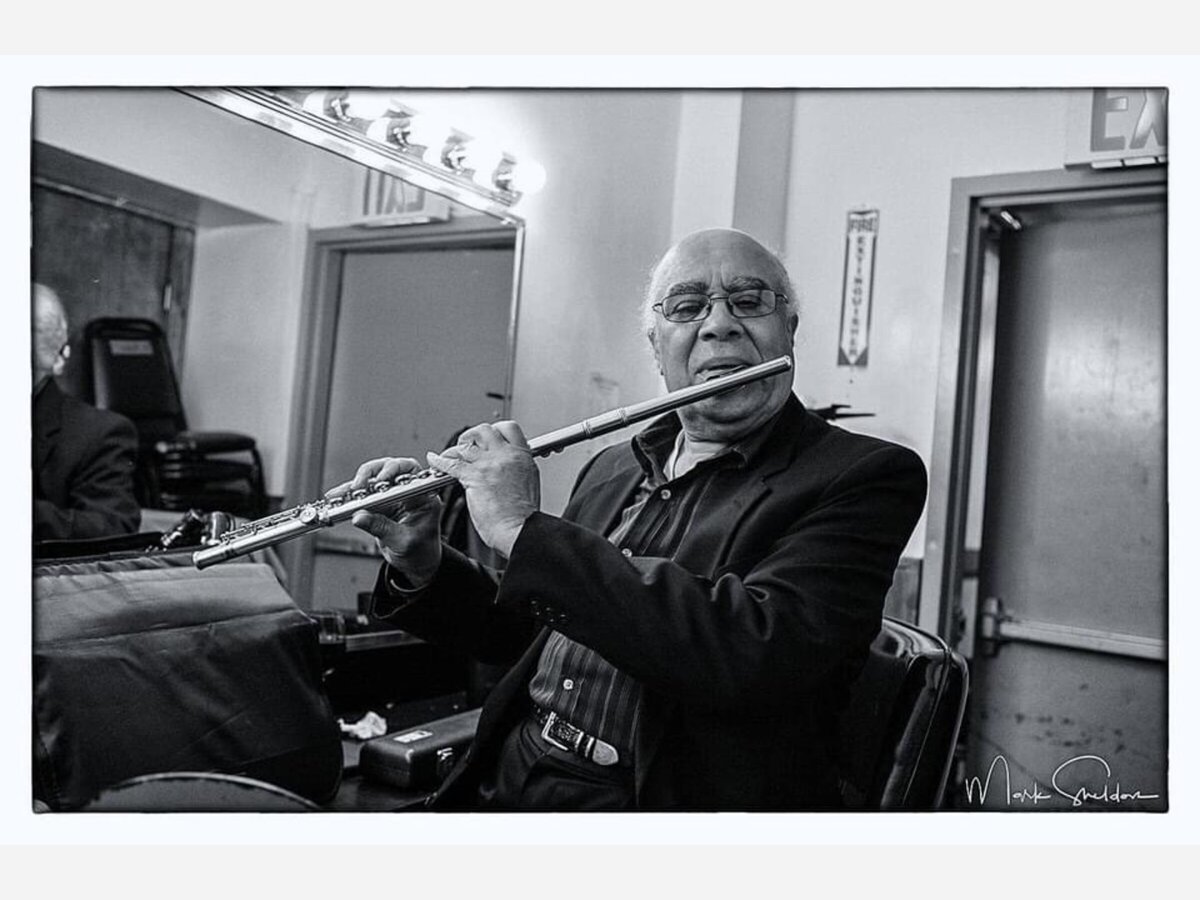 Happy Birthday, to Indianapolis' own James Spaulding, born July 30 in 1937. The Naptown jazz legend is an acclaimed saxophonist and flutist.
James Ralph Spaulding Jr. attended Crispus Attucks High  School and later, the Chicago Cosmopolitan School of Music. Between 1957 and 1961, he was a member of Sun Ra's band.
Wrote WFYI broadcaster Kyle Long, "When I asked Spaulding about his performance with Sun Ra in Indy, I was disappointed he couldn't remember all the specific details I was looking for. But he did recall some aspects of the show. "I remember the people at the YMCA contracted us to come out and play during what they called the Monster Meetings," Spaulding recalled. "The Monster Meetings were a time where Black men and women would get together and talk about racial relations in Indianapolis. They discussed race problems and then we played our music. Everyone loved it. They wanted us to come back. I was right there at home with my brothers and sisters. I think my parents even showed up. It was an exciting time."
Read: https://nuvo.newsnirvana.com/music/afrofuturist-and-jazz-pioneer-sun-ra-s-legendary-indianapolis-concert/article_f8fa5a02-2d3e-11e8-8168-bb3534423523.html
Spaulding also shared poignant memories of Indiana Avenue with Kyle Long. He commented, "I used to go out to the jam sessions at the Cotton Club on Saturday afternoons. There was another place I used to go called George's Bar. And there were other clubs on the street that would feature great music.
Oh man, Jimmy Coe was one of my favorite saxophone players at the time and I'd go listen to him at George's Bar. Melvin Rhyne would sometimes work with him on organ. The scene was exciting. There were restaurants up and down the street. You could have dinner and then go to the clubs and hear the music. But it's gone now man. Last time I was in Indianapolis I went down to Indiana Avenue and I couldn't believe it. It was like it had disappeared. It was a very supernatural feeling."
See: https://nuvo.newsnirvana.com/music/james-spaulding-gets-real/article_59bde164-1519-559e-ad4e-1fd53f0215b7.html
In the 1960s, James Spaulding  worked as a studio musician at Blue Note Records, recording with Wayne Shorter, Horace Silver, and Stanley Turrentine.
He was also a member of Freddie Hubbard's quintet and the World Saxophone Quartet.
He went on to work with some post-bop musicians such as Max Roach, Randy Weston and Woody Shaw.Under the leadership of Mercer Ellington, in the 1970s, Spaulding played in the Duke Ellington Orchestra. In the 1980s, Spaulding worked with Ricky Ford and, as part of an octet, with David Murray.
📸 Says Mark Sheldon, Happy Birthday to the Naptown legend, Jimmy Spaulding. I made this photo many years ago in the green room at the Iridium in NYC.
Photo©2020 Mark Sheldon
Follow Sheldon's work on Instagram: https://instagram.com/marksheldonpix?igshid=YmMyMTA2M2Y=