Crispus Attucks alum Willis Kirk displayed early genius
Image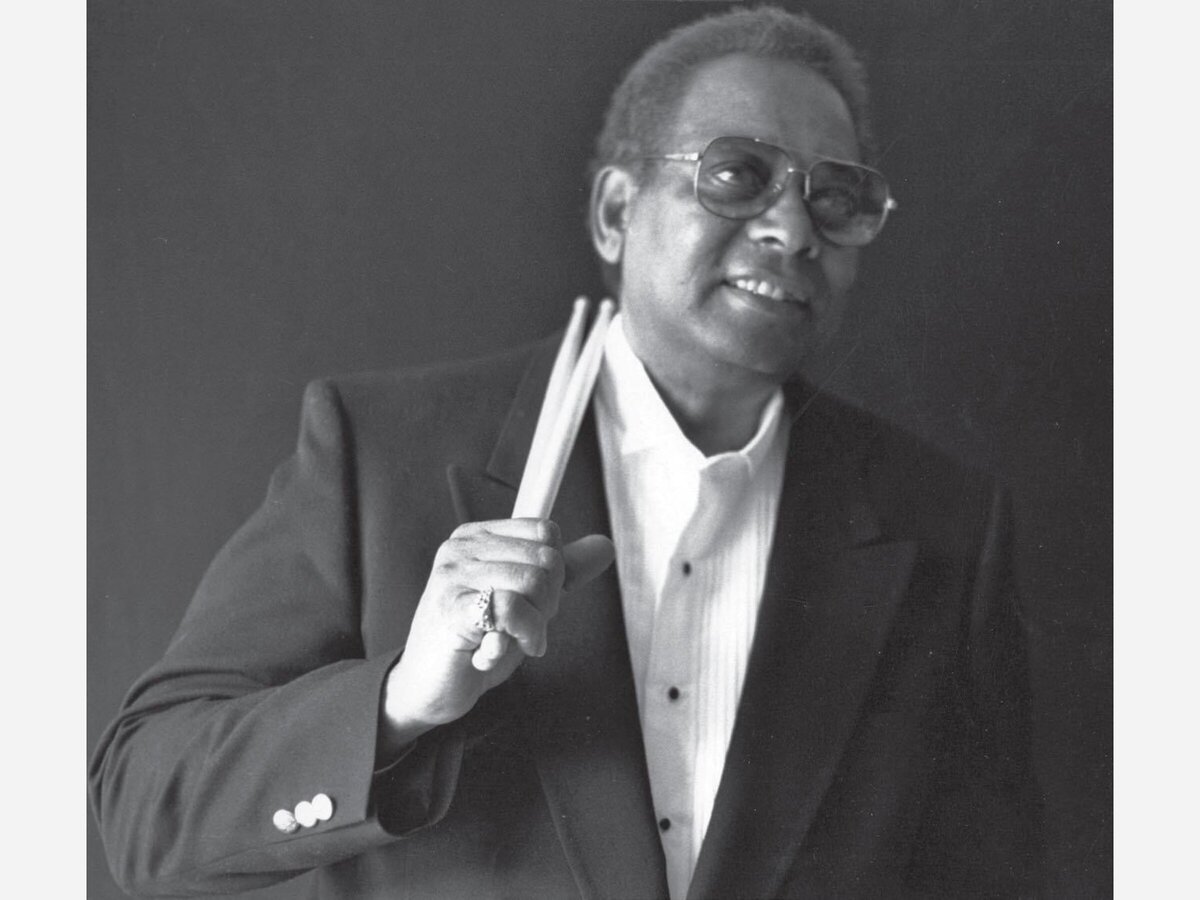 Are you familiar with the late, great drummer Willis Kirk? Born in 1928, he attended Crispus Attucks, and was playing drums on Indiana Avenue by age 14.
The tale is told that one night, Kirk went to the Sunset Terrace Ballroom to see the Duke Ellington Orchestra, but Ellington's drummer, Sonny Greer, was so drunk that he literally fell off the bandstand into the crowd.
As Ellington desperately needed a drummer, a local then pointed toward Kirk and said to Ellington, "This kid can play!" Kirk ended up playing the whole set with Ellington.
On another occasion at the Sunset, Kirk played with Charlie Parker. 
In His Own Words…
"One evening in 1949, my friend Walt McCauley and I were very excited about hearing the Charlie Parker Quintet with Max Roach & Miles Davis at the Sunset Terrace, on Indiana Ave. We arrived before the starting time of 9:00 p.m. so when the doors opened we were one of the first to enter the ballroom. Upon entering, we both heard someone say, "There he is, Bird." Another voice came up to me and said, "Are you Kirk, man?" I said yes, not knowing who was asking. He said, "Come on man. We have to hit at nine." At this, he pulled me by my arm towards the bandstand, which was quite a distance from the entryway. Before I realized what was going on, the person sat me behind a set of old drums at the rear of the stage and proceeded to play. As I sat there he turned around and said, "Play man, play." He repeated this command on more than one occasion as I continued to just sit there. Needless to say, I was bewildered and in shock as I realized I was sitting in the seat which should be occupied by my idol, Max Roach.
After I got myself together, I did start to play drums with Charlie Parker. My shock turned into excitement, and I began to feel good playing with one of my musical heroes on alto saxophone. Starting at 9 or shortly afterwords, I played with Bird until 11. When Max and Miles appeared at the entrance to the Sunset, Bird immediately took an intermission so that Max and Miles could set up. Charlie called me over to the bandstand and put $10 in my hand. I gave it back to him, but he would not accept the money. Instead, he put the bill in my coat pocket after he thanked me for filling in for Max Roach. I was excited to meet Max Roach, and he too thanked me and said that he enjoyed hearing me play. He and the rest of the quintet played the rest of the evening until the job ended at 1:00 a.m. This was the most memorable moment of my career in the music business.
Another great experience called when I was listening to Duke Ellington's band on a Sunday at the Sunset Ballroom. Sonny Greer, Duke's drummer of many years, fell over from the drums because of the excess use of alcohol. He really passed out on the bandstand. I was standing at the front of the bandstand with a photographer, Emmitt Brown, who was a friend of Duke Ellington. Duke leaned down and asked Emmitt if there was a drummer in the house. Emmitt pointed to me and told Duke that I could play his book. I got to the drums and sat in with the Duke Ellington Band for one set to finish the evening. It was so exciting to be trying to push that big band. I really felt as if the band was pushing me since the musicians were seasoned artists who had spent years with Duke Ellington's band. I shall never forget that experience." – Willis Kirk
See: https://afm6.org/member-profile/the-legacy-series-willis-kirk-jazz-drum…