Public invited to Saturday's CBLC celebration of Indy poet Etheridge Knight
Image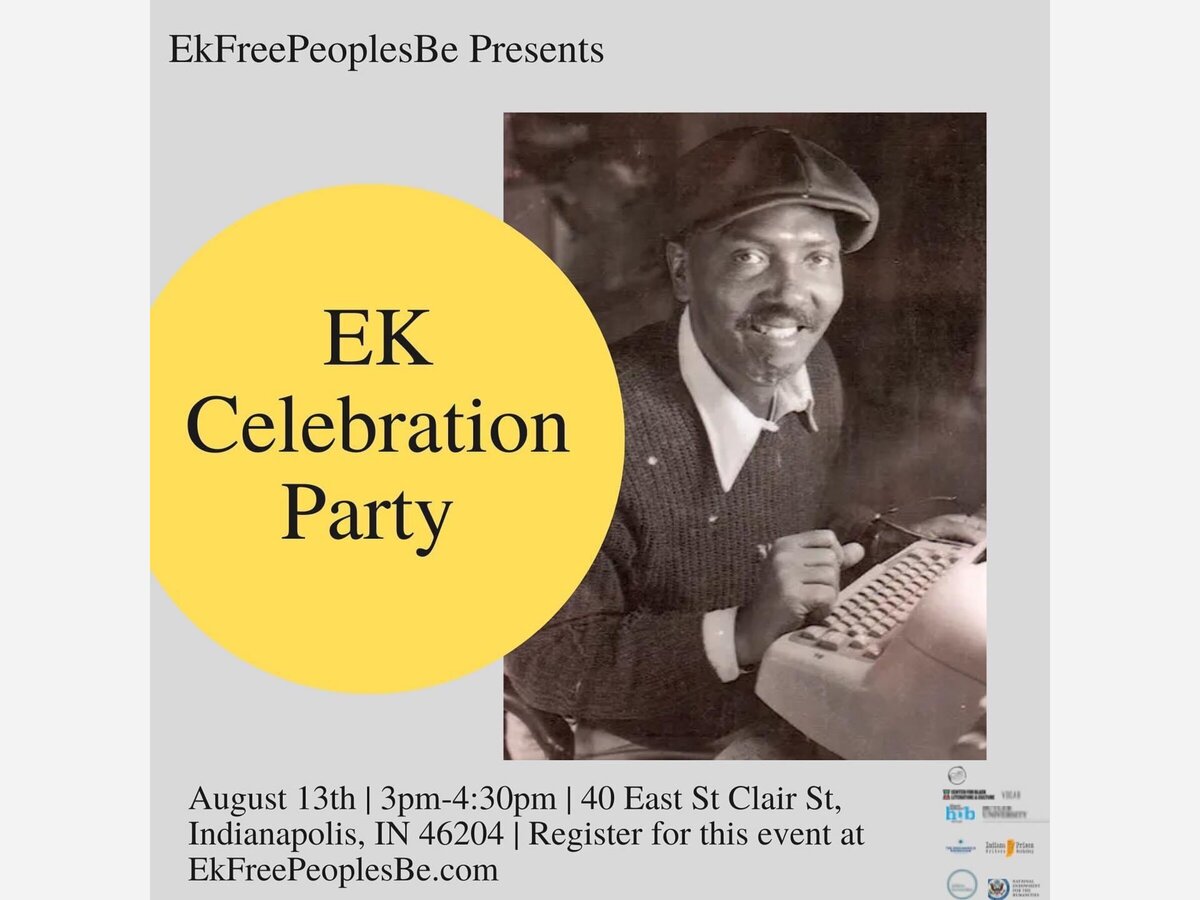 The EK Free Peoples Project invites the public to a celebration of an Etheridge Knight Exhibit and the legacy of Etheridge Knight at the Indianapolis Public Library's Center for Black Literature and Culture on Saturday, August 13.
Program begins promptly at 3.  Check out CBLC's new technology!
https://www.ekfreepeoplesbe.com
Register at this link:
https://www.ekfreepeoplesbe.com/events-1?fs=e&s=cl
For library hours and other library-related information, visit the Indianapolis Public Library's website.
For details about the exhibition, visit the Etheridge Knight Free People's Project website.
"Etheridge Knight had a different approach to poetry than most others in his time. In this excerpt of an interview with Nancy Bunge, read posthumously in this video by his brother Floyd Knight, he discusses the origins of his poetry, influences of society, and his creative process within his work. He also speaks on the universiality of feelings in the artistic process.
Knight began writing as an inmate in the Indiana prison system, and has since grown into a greatly influential figure in literary world because of his down to earth approach to the craft. His writing covers topics of family, politics, and the truths of Black life in America."
Listen: https://cblc.indypl.org/black-literature/interview-with-etheridge-knight/
What is the Etheridge Knight Project?
Butler University is partnering with the Indianapolis Public Library's Center for Black Literature and Culture to use Butler's Etheridge Knight Collection to bring community members together with faculty, staff, and students to celebrate the poetry of Knight, and to reanimate his goal of creating an inclusive mix of family, readers, writers, and students