Historian Eunice Trotter will help you find your roots!
Image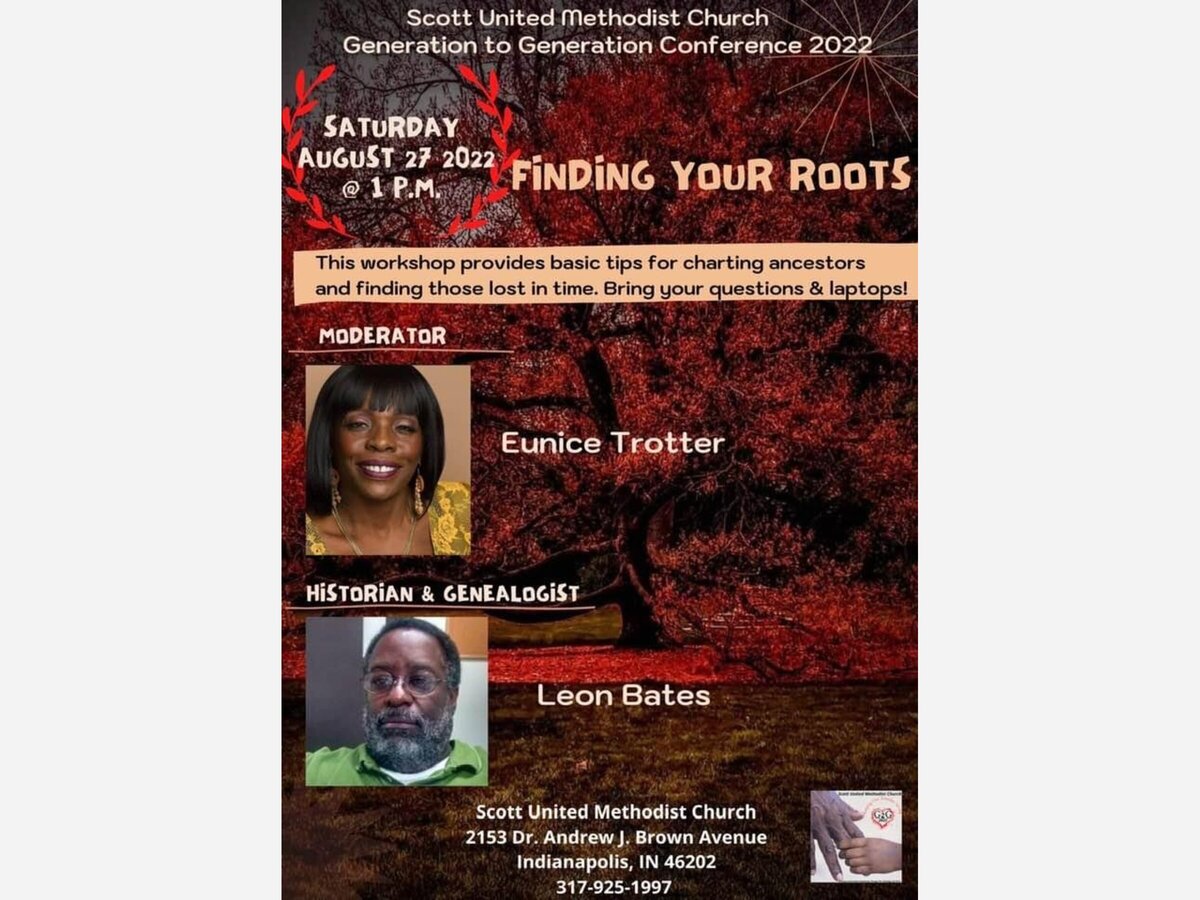 Historian and author Eunice Trotter has announced the return of a free, popular program to research family history.
"We are doing it again, but this time we will show you how," said Trotter. "All you need is your laptop and questions and we will help you find your roots." Trotter is presenting the workshop with Leon Bates on Saturday, August 27, 1 p.m. at Scott United Methodist Church, 2153 Dr. Andrew J. Brown Avenue, Indianapolis, Indiana 46202.
For more, visit: https://scottumcindy.org/generation-2-generation/