When Ike's campaign motorcade visited Indiana Avenue.
Image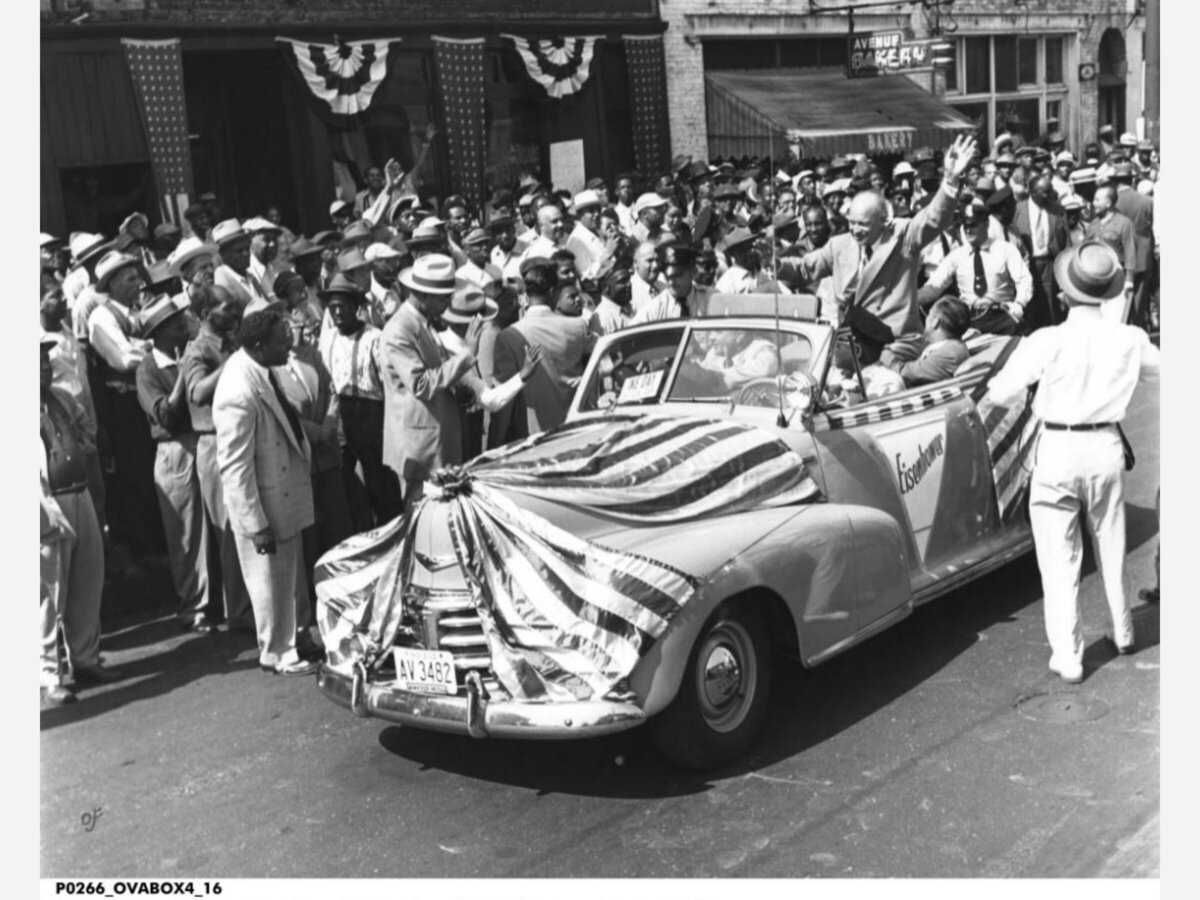 Did you know? In the election of 1952, during Dwight D. Eisenhower's presidential campaign against Adlai Stevenson, Ike stopped on Indiana Avenue.
"During his tour of Indianapolis on September 9, 1952, "Ike" and his motorcade made a stop through Indiana Avenue and visited the offices of The Recorder newspaper to speak with editor Marcus C. Stewart.
Folks crowded the streets to see the presidential candidate."
see: https://indianahistory.org/blog/lost-landmarks-of-indiana-avenue/
📸 O. James Fox Collection, P0266, Indiana Historical Society.