Charlie Parker at the Sunset, 1948
Image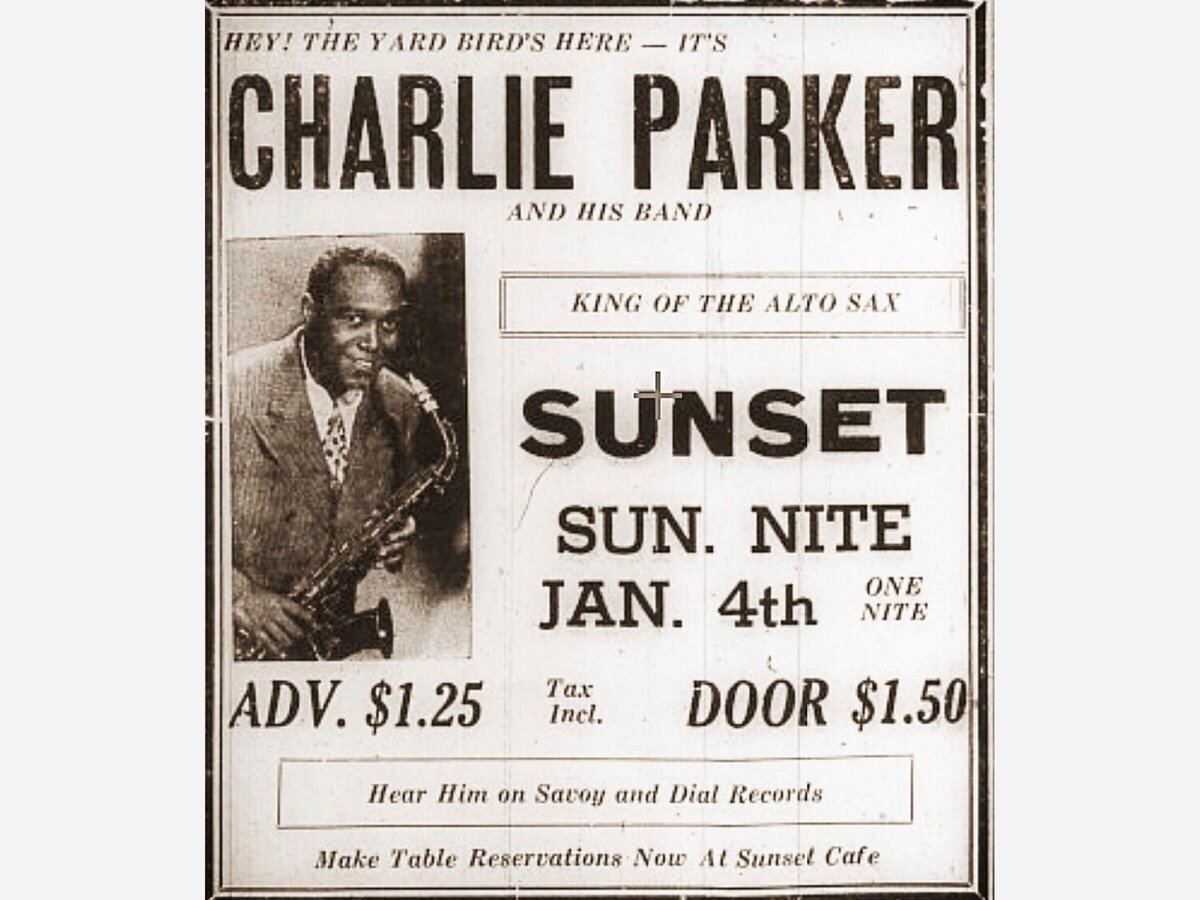 Check out this notice from The Indianapolis Recorder Newspaper, January 3, 1948: "Charley Parker, the great sax star who comes out to the Sunset next Sunday, who is the first outstanding musician of the west to break from the so-called "Western" Rhythm style to create something entirely new.
That's exactly what has happened in the case of bebop, of which Parker is one of the most outstanding exponents.
Bebop is a music form that has absolutely no counterpart and Parker is its master performer.
Through the music of all the great Western stars from Moten down to Basie and Hines there runs a similar strain but Parker, who was born and received all his musical training in the west, has broken completely away from that styling.
The "Yardbird" as he is affectionately known in jazz circles, has completely divorced himself from the rhythm pattern which has always identified the westerners.
Bebop is the most exciting new thing to appear on the jazz horizon in many years.
And when Charley "Yardbird" Parker comes to the Sunset next Sunday, local music fans will see and hear one of its foremost exponents presenting it.
Make table reservations now at the Sunset Cafe."
Come out friends and see Charlie Parker at the Sunset Terrace, 873-875 Indiana Ave."
See Indianapolis Recorder Newspaper, January 3, 1948.
https://newspapers.library.in.gov/cgi-bin/indiana?a=d&d=INR19480103-01…-------
(Or you might catch Cab Calloway, Count Basie Orchestra, Lionel Hampton, Dizzy Gillespie, Dinah Washington and B.B. King.)
Currently: this address is Indiana Avenue Apartments.