Belmont Beach Project announces Saturday event
Image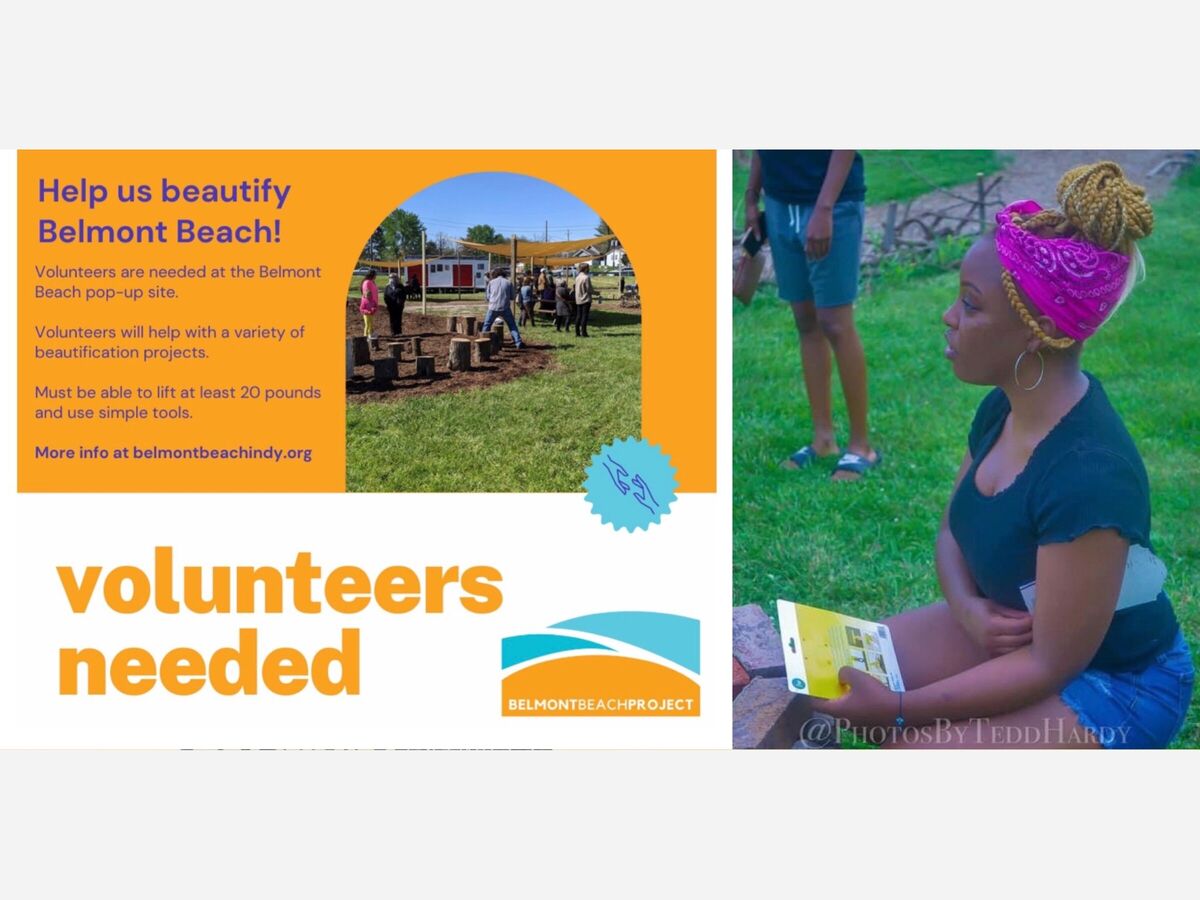 Did you know? Belmont Beach is a grassroots, Haughville community initiative to reclaim the story of a segregated swimming hole along the White River in Indianapolis and celebrate the resilience of the people and the river that endured in the face of endless harms.
Director Ebony Chappel said an exciting event is planned at the beach for this coming Saturday, April 23.
"Come kick it with us at @belmontbeachproject next Saturday!!! Free food, Easter giveaway, music and a nature hike for all ages! P.S. if you would like to volunteer that day (we need traffic crossing guards, folks to help pass out freebies)"
Intrigued? Email: belmontbeachproject@gmail.com
To learn about how Belmont Beach came to be, visit: https://belmontbeachindy.org
Check out President Teddrick Hardy telling the story as part of Neighbor Power Indy:
https://www.youtube.com/watch?v=KTB1-TMvJwk
And WISH-TV's : Katiera Winfrey interviewed Ebony Chappel, the organization's director. Growing up, she recalls she didn't know the history of the beach.
Now, she is helping change the future by working on the Belmont Beach project.
"I am three generations deep in Haughville," Chappel said.
https://www.wishtv.com/celebrating/celebrating-black-history/haughvilles-historic-belmont-beach-undergoing-revitalization-project/?fbclid=IwAR0l6WQRk7BIcQgiwyHUSPWwcw7Wg7caEhzI9TIQOz2BYiUo1PC9OwPmVmQ
Limited parking available on site at 2020 N. White River Parkway W Drive, Indianapolis.
Additional parking across the street on Belmont Avenue. The park is served by IndyGo Route 37 and is accessible through bike lanes on White River Parkway. Open daily from dawn until dusk through October 24.